The Grand Lodge of Saskatchewan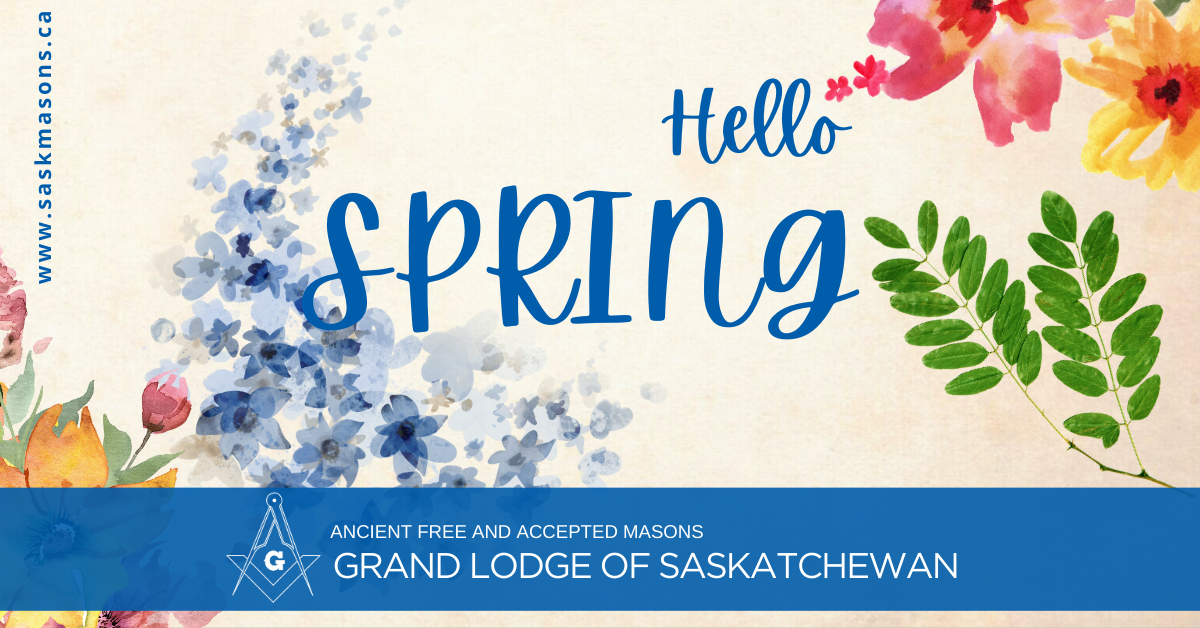 "If you build it, he will come" MW Bro. Dean Elliott, Grand Master, 2022-23 GM Musings February 2023 - Elliott (PDF)As we enter February, thoughts may turn to our annual celebration of Valentine's Day as the day of love in many cultures. Although...
The 2023 Masonic Youth Leadership Camp will take place July 30 – August 4, 2023 at Green Grove Camp at Wakaw Lake. RW Bro. Davis, GSW, and RW Bro. LeBlanc, GJW, are engaged in planning for this event. It is not to soon to start finding campers (students going into Grades 9-12) for next summer!
There was an informal presentation about DeMolay for young men between the ages of 13-21 and their parents in Regina Masonic Temple on Saturday, March 4 . Contact W Bro. Jeff Young (jkjyoung@yahoo.ca) for further information.
Mar 18 - Saskatoon-Central No. 217 Frank Atchison Supper

Mar 25 - St. Andrew's No. 174 100th Anniversary 

Apr 6 - Elfros No. 145

Apr 13 - Indian Head No. 5

Apr 14 - Mystic Tie N0. 213

Apr 20-23 - All-Canada Conference, Winnipeg, MB
See the Calendar for details (must be logged in to do so)
Saskatchewan Masons who would like Login privileges should send an email to the Grand Lodge office (glasask@saskmasons.ca) with your name, email address and Lodge name and number. Once your status is confirmed, you will receive an automated email from WordPress (check your spam folder!) with your username and link to set your password.