The Grand Lodge of Saskatchewan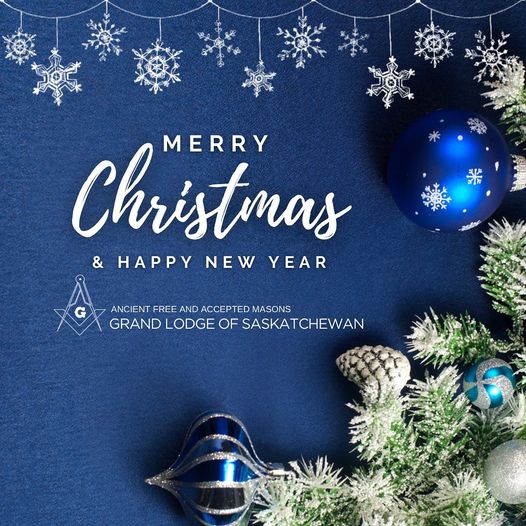 "If you build it, he will come" MW Bro. Dean Elliott, Grand Master, 2022-23 GM Musings January 2023 - Elliott  (PDF)Happy New Year to all and may 2023 be a year of personal and fraternal growth for all Saskatchewan masons. January is an exciting...
The 2023 Masonic Youth Leadership Camp will take place July 30 – August 4, 2023 at Green Grove Camp at Wakaw Lake. RW Bro. Davis, GSW, and RW Bro. LeBlanc, GJW, are engaged in planning for this event. It is not to soon to start finding campers (students going into Grades 9-12) for next summer!
There will be an informal presentation about DeMolay for young men between the ages of 13-21 and their parents in the Red Room at the Regina Masonic Temple on Saturday, March 4 beginning with pizza lunch at noon. Contact W Bro. Jeff Young (jkjyoung@yahoo.ca) for further information.
Jan 28 - N.W. M.P. No. 11 (Robbie Burns Night)

Feb 7 - Saskatchewan No. 16

Feb 9 - Indian Head No. 5

Feb 10 - Mystic Tie No. 213 / Goose Lake No. 99

Feb 11 - Solomon Lodge of Research No. 5986

Feb 11 - Victory No. 144

Feb 21 - N.W.M.P. No. 11

Mar 2 - Kindersley No. 86
See the Calendar for details (must be logged in to do so)
Saskatchewan Masons who would like Login privileges should send an email to the Grand Lodge office (glasask@saskmasons.ca) with your name, email address and Lodge name and number. Once your status is confirmed, you will receive an automated email from WordPress (check your spam folder!) with your username and link to set your password.