The Grand Lodge of Saskatchewan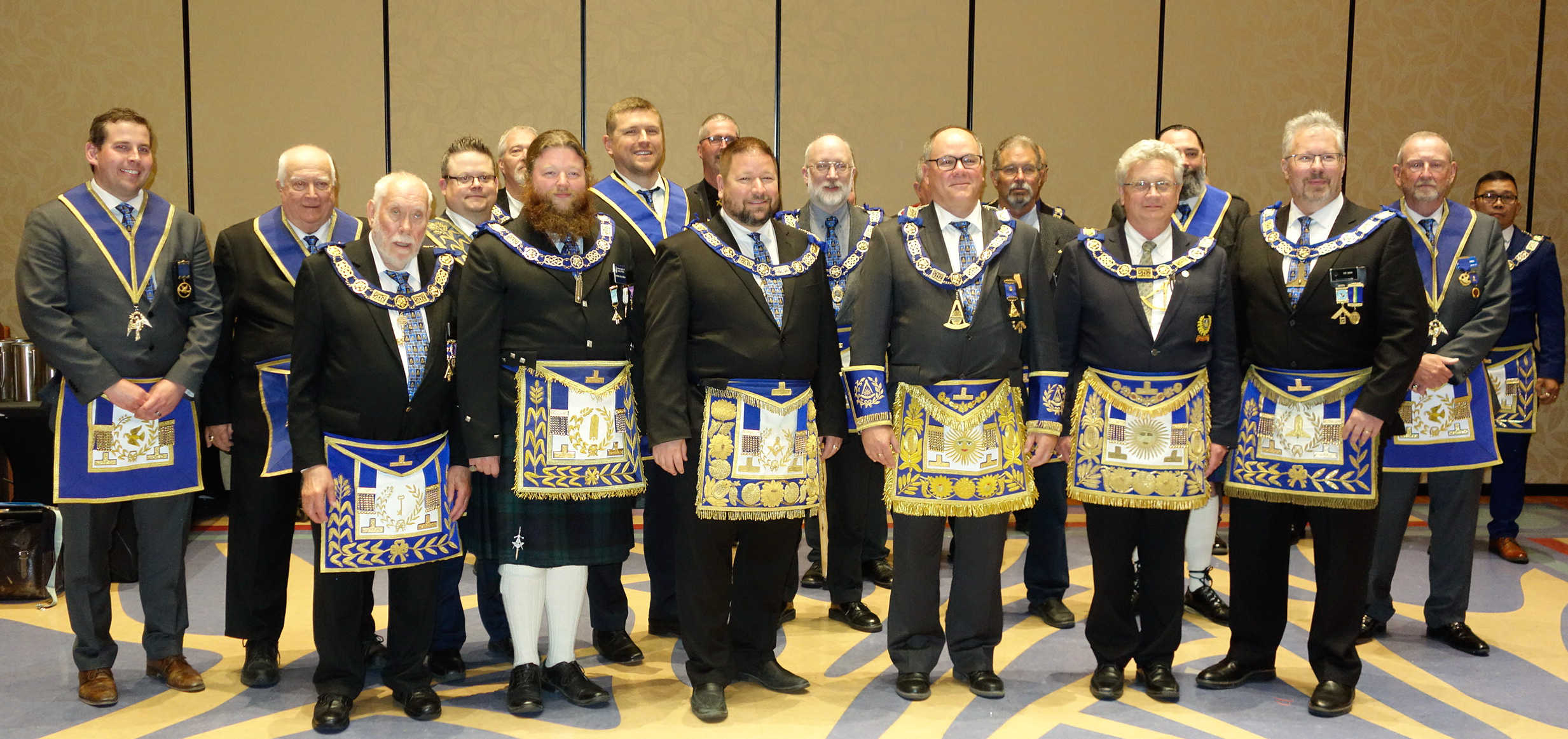 Congratulations to MW Bro. Dean Elliott, Grand Master and the elected and appointed officers of the Grand Lodge of Saskatchewan for 2022-23
"If you build it, he will come" MW Bro. Dean Elliott, Grand Master, 2022-23 GM Musings November 2022 - Elliott (PDF)As we enter November, we recall the ultimate sacrifice that many Canadians made in service to their country. By participating in the...
The 2022 Masonic Youth Leadership Camp took place August 7 – August 12, 2022 at Green Grove Camp at Wakaw Lake. RW Bro. Cossette, DGM, and his team provided an engaging, exciting experience for 16 campers. Stay tuned for pictures and a summary of events. It is not to soon to start finding campers for next summer! The dates will be July 30 - Aug 4, 2023.
Nov 25 - Mystic Tie No. 213

Dec 8 - Indian Head No. 5

Dec 12 - ABBA No. 15

Jan 12 - Rosthern-Duck Lake No. 13 (Robbie Burns Night)

Jan 18 - St. Andrew's No. 174

Jan 19 - Asquith-Harmony No. 75 (Robbie Burns Night)
See the Calendar for details (must be logged in to do so)
Saskatchewan Masons who would like Login privileges should send an email to the Grand Lodge office (glasask@saskmasons.ca) with your name, email address and Lodge name and number. Once your status is confirmed, you will receive an automated email from WordPress (check your spam folder!) with your username and link to set your password.